<-- Previous Episode -- List of Triple D Episodes -- Next Episode -->
---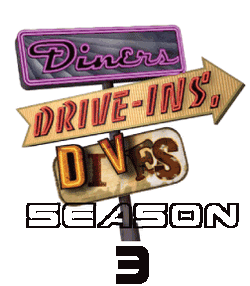 A World of Flavors is the fifth episode from the third season of Diners, Drive-Ins, and Dives.
Original air date: April 7, 2008
Description
Edit
Episode: (DV0305H)
"Guy Fieri tracks down great tastes from all over the world including a Phoenix mom-and-pop joint with a mix of Mexican, Chinese and Caribbean food; a classic diner outside Atlanta with a menu full of homemade Greek specialties; and a tiny Kansas City, Missouri, place with the globe-trotting chef who brings back recipes from Asia to Central America."
Restaurants
Edit
External Links
Edit
Ad blocker interference detected!
Wikia is a free-to-use site that makes money from advertising. We have a modified experience for viewers using ad blockers

Wikia is not accessible if you've made further modifications. Remove the custom ad blocker rule(s) and the page will load as expected.