<-- Previous Episode -- List of Triple D Episodes -- Next Episode -->
---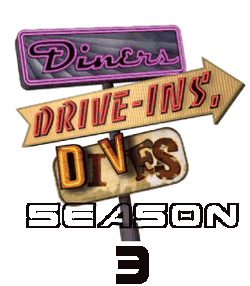 American Classics is the seventh episode from the third season of Diners, Drive-Ins, and Dives.
Original air date: May 18, 2008
Description
Edit
Episode: (DV0307H)
"Guy Fieri searches out some classic joints cranking out classic food: A 60-year-old Pennsylvania Diner transplanted to Miami's South Beach, with a classic diner menu, and some other specialties you wouldn't expect to find here; in Topeka, Kansas, a drive-in straight out of the fifties, where the burgers and fries still come to your car, but they're also making apple pie from scratch. And the oldest restaurant in Memphis, a classic southern tea room from 1918 -- with a classic southern menu, and an international twist."
Restaurants
Edit
External Links
Edit