<-- Previous Episode -- List of Triple D Episodes -- Next Episode -->
---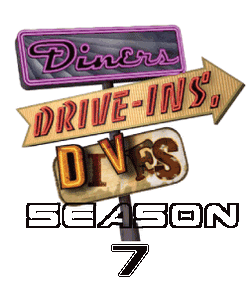 Barbequed, Baked & Brined is the eighth episode from the seventh season of Diners, Drive-Ins, and Dives.
Original air date: October 12, 2009
Description
Edit
Episode: (DV0708H)
"Guy Fieri finds three local joints doing scratch cooking their way. In Boise, Idaho, a family restaurant doing this trifecta: brick oven pizza, remarkable salads and roasted chicken; in Cleveland, a coffee shop turned restaurant where the bread's from scratch, the corned beef is house-brined and veggies are grown out back; and in Chicago, a barbecue joint doing Memphis style dry rub for everything from brisket to beef tips and ribs."
Restaurants
Edit
External Links
Edit