<-- Previous Episode -- List of Triple D Episodes -- Next Episode -->
---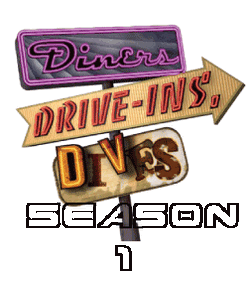 Breakfast is the fourth episode from the first season of Diners, Drive-Ins, and Dives.
Original air date: May 21, 2007
Description
Edit
Episode: (DV0104)
"Guy Fieri is up early and rolling out to some of America's greatest breakfast joints, digging into the famous "Garbage Plate" at Frank's Diner in Kenosha, Wisconsin (brought to its location by a team of horses in 1926), checkin' out the Chili Verde omelet at The Coffee Cup in Boulder City, Nevada and the 'great for what ails you' John Wayne Breakfast at the Gaffey Street Diner in San Pedro, California."
Restaurants
Edit
External Links
Edit
Ad blocker interference detected!
Wikia is a free-to-use site that makes money from advertising. We have a modified experience for viewers using ad blockers

Wikia is not accessible if you've made further modifications. Remove the custom ad blocker rule(s) and the page will load as expected.