<-- Previous Episode -- List of Triple D Episodes -- Next Episode -->
---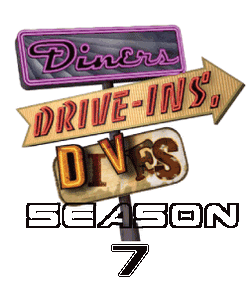 Diners Times Three is the twelfth episode from the seventh season of Diners, Drive-Ins, and Dives.
Original air date: November 9, 2009
Description
Edit
Episode: (DV0712H)
"Guy Fieri hits nothing but diners on this trip. In Santa Cruz, Calif., where east coast diner meets Vietnamese cooking for everything from Reubens to spring rolls; In Peabody, Mass., an old lunch car turned diner where the locals pile in for home made favorites like Boston Baked Beans; And in Norman, Okla., a beloved local landmark serving award winning chili on everything from fries to burgers and hot dogs."
Restaurants
Edit
External Links
Edit