<-- Previous Episode -- List of Triple D Episodes -- Next Episode -->
---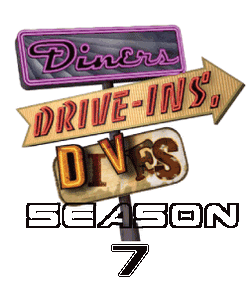 Family Style is the eleventh episode from the seventh season of Diners, Drive-Ins, and Dives.
Original air date: November 2, 2009
Description
Edit
Episode: (DV0711H)
"Guy Fieri rolls in for real family cooking. In Providence, Rhode Island, an old family place where a couple of brothers are putting a spin on the family tradition, like stuffing Dad's ravioli with barbequed chicken. In Houston, Texas, a joint in a strip mall where a couple of guys from Bosnia are serving the classics their moms made them; And in Glendale, California, a joint where one family's making their own Cuban favorites, from pork to ceviche."
Restaurants
Edit
External Links
Edit