<-- Previous Episode -- List of Triple D Episodes -- Next Episode -->
---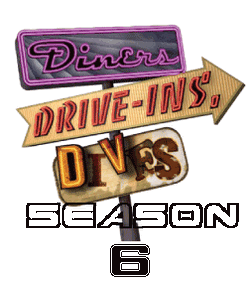 Mama's Cookin' is the thirteenth and final episode from the sixth season of Diners, Drive-Ins, and Dives.
Original air date: July 27, 2009
Description
Edit
Episode: (DV0613H)
"Guy Fieri rolls out to some places still doin' it mama's way: In Oklahoma City, a couple doing soul food from family recipes, and folks are packing in for wings and waffles; in Dallas, a family home turned family restaurant, where mom herself is still making tamales; and in Los Angeles, a Polish joint in a strip mall where a couple are serving the favorites they grew up with, from pierogi to stuffed cabbage."
Restaurants
Edit
External Links
Edit
Ad blocker interference detected!
Wikia is a free-to-use site that makes money from advertising. We have a modified experience for viewers using ad blockers

Wikia is not accessible if you've made further modifications. Remove the custom ad blocker rule(s) and the page will load as expected.