<-- Previous Episode -- List of Triple D Episodes -- Next Episode -->
---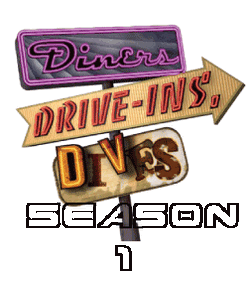 Retro is the ninth episode from the first season of Diners, Drive-Ins, and Dives.
Original air date: July 9, 2007
Description
Edit
Episode: (DV0109)
"Guy Fieri rolls out to some legendary joints that'll take you back in time: Taylor's Automatic Refresher in St. Helena, California, an original 1940s take-out only burger joint, where nothing has changed -- except the choice of burgers now includes Ahi Tuna; Southside Soda Shop and Diner in Goshen, Indiana, a total 60's experience, where the special is home-made chili over spaghetti in a parfait glass; and Byways Café in Portland, where the red vinyl booths and checkered floor keep it feeling like the 50s, and they make their own corned beef hash and key lime pie."
Restaurants
Edit
External Links
Edit
Retro at Food Network.com
Ad blocker interference detected!
Wikia is a free-to-use site that makes money from advertising. We have a modified experience for viewers using ad blockers

Wikia is not accessible if you've made further modifications. Remove the custom ad blocker rule(s) and the page will load as expected.