<-- Previous Episode -- List of Triple D Episodes -- Next Episode -->
---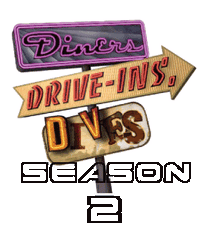 Viewer's Choice is the fifth episode from the second season of Diners, Drive-Ins, and Dives.
Original air date: October 29, 2007
Description
Edit
Episode: (DV0205H)
"Guy Fieri goes to some great places viewers have suggested: A 60-year-old legacy in Florida where even the fish goes in the smoker; a Hawaiian paradise outside of Seattle, serving up authentic island food that has the mainlanders hooked; and a Tiki Bar in Minneapolis where they'll fry anything, and the drinks have umbrellas.
Restaurants
Edit
External Links
Edit
Ad blocker interference detected!
Wikia is a free-to-use site that makes money from advertising. We have a modified experience for viewers using ad blockers

Wikia is not accessible if you've made further modifications. Remove the custom ad blocker rule(s) and the page will load as expected.