<-- Previous Episode -- List of Triple D Episodes -- Next Episode -->
---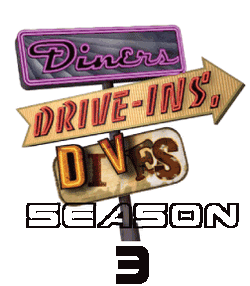 Where The Locals Go is the eleventh episode from the third season of Diners, Drive-Ins, and Dives.
Original air date: June 23, 2008
Description
Edit
Episode: (DV0311H)
"Guy Fieri finds local favorites from a third generation cafeteria outside Atlanta that serves Southern favorites, a Louisiana bar with a culinary school grad who's making everything from rabbit to turtle soup; and the Albuquerque, N.M. steakhouse you can enter through the liquor store."
Restaurants
Edit
External Links
Edit
Ad blocker interference detected!
Wikia is a free-to-use site that makes money from advertising. We have a modified experience for viewers using ad blockers

Wikia is not accessible if you've made further modifications. Remove the custom ad blocker rule(s) and the page will load as expected.