<-- Previous Episode -- List of Triple D Episodes -- Next Episode -->
---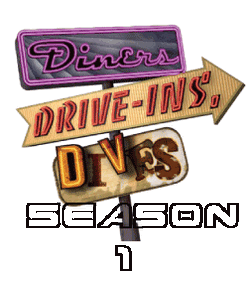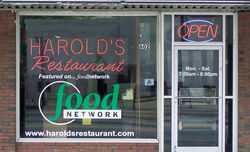 Worth the Trip is the tenth episode from the first season of Diners, Drive-Ins, and Dives.
Original air date: July 16, 2007
Description
Edit
Episode: (DV0110)
"Guy Fieri goes the extra mile to check out some places well worth traveling to: The Big Star Diner on Bainbridge Island off Seattle, reachable only by Ferry, where the home-made chorizo scramble and salmon hash are totally worth the trip; Mo Gridder's BBQ in the Bronx, N.Y., where you can get off-the-hook ribs while they repair your car; and Harold's Café in rural Gaffney, S.C., for a taste of pinto beans and fatback.
Restaurants
Edit
External Links
Edit
Ad blocker interference detected!
Wikia is a free-to-use site that makes money from advertising. We have a modified experience for viewers using ad blockers

Wikia is not accessible if you've made further modifications. Remove the custom ad blocker rule(s) and the page will load as expected.