<-- Previous Episode -- List of Triple D Episodes -- Next Episode -->
---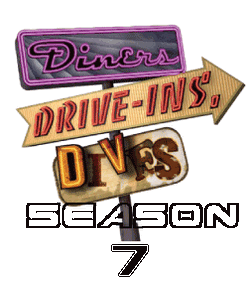 You Can Say That Again is the seventh episode from the seventh season of Diners, Drive-Ins, and Dives.
Original air date: October 5, 2009
Description
Edit
Episode: (DV0707H)
"Guy Fieri hits three joints with the same name twice -- Pok Pok, Tap Tap and Niko Nikos. In Houston, an old gas station serving up authentic Greek specialties including moussaka, gyros and honey-drenched donut holes called loukoumades; In Miami Beach, Fla., a Haitian restaurant doing a classic marinated pork and a one-of-a kind watercress sauce -- all from scratch; and in Portland, Ore., a walk-up or dine-in place where they're making all kinds of Asian, from Thai marinated boar to Vietnamese chicken wings."
Restaurants
Edit
External Links
Edit
Ad blocker interference detected!
Wikia is a free-to-use site that makes money from advertising. We have a modified experience for viewers using ad blockers

Wikia is not accessible if you've made further modifications. Remove the custom ad blocker rule(s) and the page will load as expected.